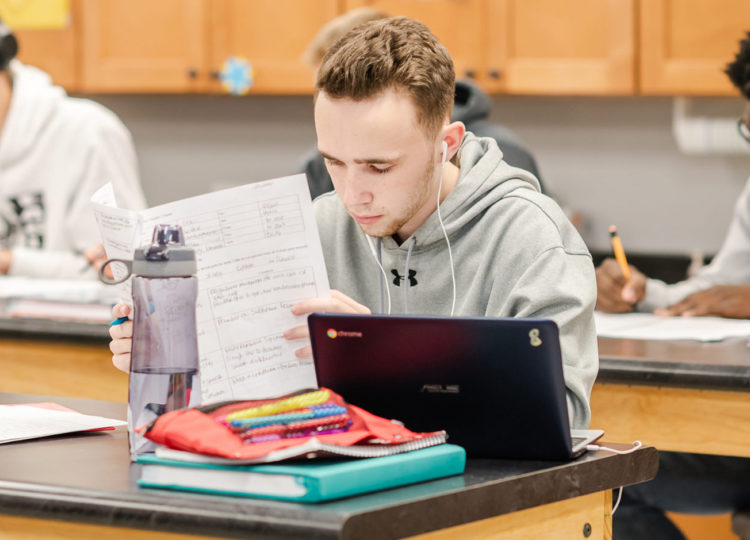 Helpful Resources
Students
Success Starts Here
We designed this section specifically with you, the Eagle student body, in mind. Find important information and resources that will help you succeed at Siouxland Christian School. If you can't find what you're looking for, please contact the front office.
"Be strong and courageous! Do not be afraid or discouraged. For the Lord your God is with you wherever you go."

Joshua 1:9
Make it the Best Year Yet!

Manage your school schedule. Go through your school schedule or calendar on your device and write down any events that are scheduled for this year. When are the exams? When are the holidays?
Get your supplies. Make sure you know exactly what you need for each class and get it sorted.
Know your courses. Log into Canvas and get to know your courses. It can be dry but it is worthwhile you persevere.
Get involved and have fun. Your school community is awesome because more than likely there are other people sharing your passions. Learn an instrument, join the band, jump into theater or train with a sports team… It is fun to be involved, explore your interests and make new friends.
Work out what each teacher expects of you. Every teacher is different and whether you like it or not, if you can learn what it is that your teacher expects from you then you will make your life easier. Work hard in class, give your teachers your full attention, and enjoy learning something new!
Start the school year right and give yourself a head start on achieving your potential.


---
Student Resources
2022-23 Academic Calendar (Updated March 17, 2023)
Secondary Bell Schedule
Midterm/Quarter End Dates
Acceptable Use Policy
Eagle Service Program
Scholarship Opportunities
JMC
Canvas Login
Iowa DOT Affidavit For Minor School License
Senior Campus Privilege Permission Form