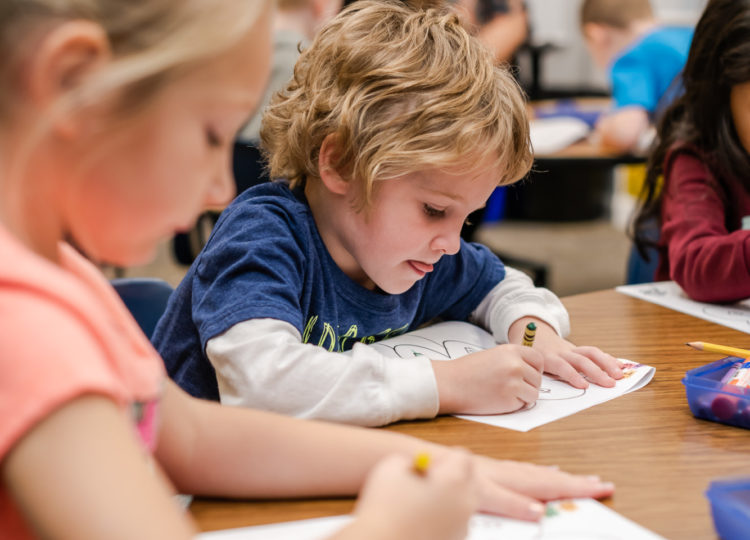 2020 Wellness Plan
Our Return To School Plan
A Letter From Our Administration
Dear Siouxland Christian School Students, Parents, and Staff,
We are so excited for school to begin on Monday, August 24th!
Our school has always prided itself on having a strong sense of community. It is because of this sense of community that we were able to finish the 2019/2020 school year strong. Due to the rapid-changing COVID-19 situation, our staff transitioned from in- school instruction to at-home learning in a matter of days. Our staff continued to provide students with an exceptional, Christ- centered education despite the unprecedented changes. The partnership between parents and staff was key in allowing for our mission to continue forward. Our students shined brightly in the face of adversity.
We are committed to doing everything possible to ensure Siouxland Christian remains on campus throughout the 2020/2021 school year. We are also dedicated to ensuring all dimensions of health for our students, families, and staff; physical, academic, social, emotional, and spiritual. While our response to COVID-19 may change our day-to-day learning, our sense of community will remain firm. We will continue to remain steadfast to provide academic excellence while equipping students to lead and serve.
Dr. Lindsay Laurich
Superintendent

Mr. Jeremy Mills
Principal
Download the Wellness Plan as a PDF
Siouxland Christian 2020 Wellness Plan
Our SCS Campus Plan
SCS is preparing to be open for the ENTIRE school year. In an effort to slow the spread of COVID-19 we will implement the following strategies.
According to the American Academy of Pediatrics, unlike many other viruses (such as influenza), COVID-19 is less likely to be contracted and spread by persons between 0-18 years of age than any other age group. However, it is up to each family (in communication with their family physician) to make the most well-informed decisions for their children.
Here are the specific ways we will learn at Siouxland Christian:
Classroom & Shared Spaces
Classroom Layout- SCS is a small school so we are able to achieve recommended spacing between students. Desks will be facing forward, not in groupings, and have space between each desk. Students will have assigned seats in their classrooms.
Student Supplies- Students will label, store, and use their own school supplies. Anything shared will have containers for clean and used items.
Students will be assigned a specific Chromebook (K-12).
Students will eat lunch in the cafeteria where there is ample space to create distance. Recess will run in the typical format with students washing hands before and after recess.
Hygiene
Masks and gloves will not be required but may be worn by students and staff. Communication will be given to respect others' decisions to wear or not to wear masks.
Hand washing will be a regular part of the school day. Students specifically will wash hands before meals, snacks, after recess, and after transitions.
Drinking fountains will be disabled and replaced by bottle filling stations. Please send a labeled water bottle with your student to use during the school day and bring home each night to wash.
Arrival & Dismissal
SCS staff will monitor arrival and pick up to ensure students move quickly to and from their classrooms.
For the foreseeable future, we ask all families to limit entry to the school building. Please remain outside during drop off at the start of the day as well as pickup time at the end of the day. In addition, no visitors are allowed during lunch.
Building Cleanliness
The cleaning and disinfection of the school building is a priority. The school will be cleaned top to bottom each day with cleaning supplies proven to eliminate the COVID-19 virus. We have purchased two disinfecting sprayers and hand sanitizing stations for each classroom. We are exploring additional technology that will help us to continue to provide the highest level of cleanliness.
Our Governor has directed that all Iowa schools take every effort to safely welcome back students to school in person this fall. In the event that the Governor issues a proclamation that changes this expectation, we may need to abide by the following for a short time:
If needed, here are additional steps we will take at Siouxland Christian:
Classroom & Shared Spaces
Students may be redistributed into classrooms throughout the building in order to create more space between one another.
Lunch may be eaten in classrooms or lunch schedules may be shifted slightly.
We may need to restrict student use of lockers or mandate the use of masks during passing time for (grades 6-12). Students would be allowed to bring backpacks into classrooms.
Designated zones for grade levels for both indoor and outdoor recess, with the same recess time slots as normal, wash hands before and after.
Chapel may be livestreamed to classrooms instead of whole group gatherings.
Arrival & Dismissal
A staggered plan for drop off and pick up may be implemented.
Families would be limited to office visits only. Please remain outside during drop off at the start of the day as well as pickup time at the end of the day. No visitors are allowed during lunch.
One of the primary keys to our success in keeping students and staff safe and healthy is to become even more diligent about staying home if you are feeling ill. Our attendance policy will adapt according to the new guidelines of COVID-19.
All visitors and vendors will be required to wear face masks and wash their hands. Any family members and other visitors will be limited to the office. Any materials needing to be given to a student will be taken to the classroom by an SCS Staff member.
Parents, students and staff will be asked to take the lead in screening their health each day before school. We will not complete a front door screening (temperature check).
Here are the guidelines for screening at home:
Possible Symptoms:
Fever (100.4 or higher) or chills
A new cough
Shortness of breath
Symptoms of nausea, vomiting, or diarrhea
New sore throat
New muscle aches
New loss of smell/taste
Congestion/runny nose
Exposure Definition: If you have been within 6 ft of an infected person for at least 15 minutes starting from 48 hours before the person began showing symptoms until the time the person was isolated, you will also be required to remain out of school.
View the Siouxland Christian School Health Screening Flow Chart
Communication Protocol

We will do our very best to communicate with SCS families when there is a positive COVID-19 case, while respecting the confidentiality of those involved.In the unfortunate event that a student needs to be out of school for an extended period of time due to long term sickness or mandatory self-quarantine, virtual learning will be available.
Decisions for Junior High and High School athletics and fine arts will be made in collaboration with the Iowa High School Athletic Association, Iowa High School Music Association, Siouxland District Health Department and the Iowa Department of Education.
We want to thank the following people for their help in developing this plan:
Mr. Jeremy Mills
Mrs. Jean Thomas
Mrs. Kim Pirrie
Mrs. Kelli Heilbuth
Mr. Nelson Wilson
Mr. Nick Brown
Mrs. Mandy Van Schouwen
Mrs. Caitlynn VanDerVliet
Mrs. Marjo Stevens
Mrs. Trish Yanney
Dr. Lindsay Laurich
Siouxland District Health Department
Learn More About Siouxland Christian
Siouxland Christian School is the only comprehensive, non-denominational Christian school in the tri-state area. We provide academic excellence in a Christ-centered environment for students in pre-school, grades K-5, grades 6-8, and grades 9-12.
Our staff acknowledges their call to Christian education and their roles as educators by helping students grow academically, artistically, and spiritually.
Contact Us