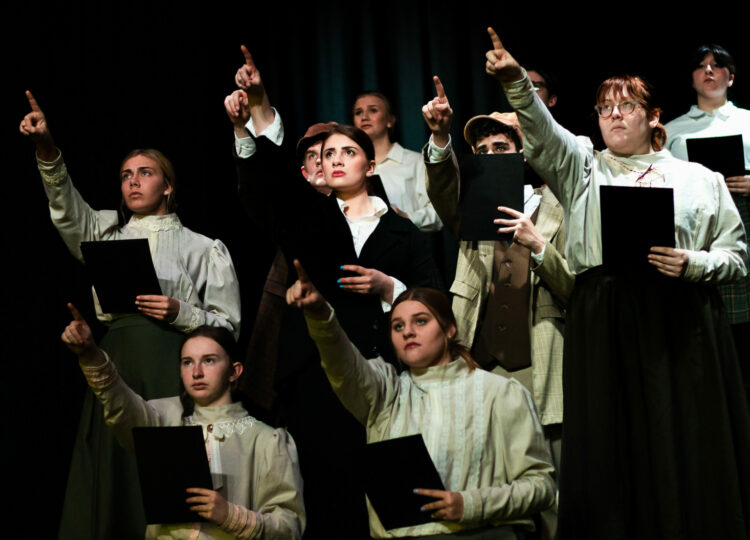 Created in the image of God, it is no wonder that we are creative beings. As such, Siouxland Christian's theater arts program serves to help students understand the value of creativity with regard to the human experience and the importance of the arts in praising and glorifying God; while also encouraging them to develop their God-given gifts.
Drama (stories and acting) has been with us since the beginning of time. Even Jesus utilized story telling through the use of parables to teach us how to live according to His precepts. Today, we utilize many of these parables in church plays, school skits, and the like to teach life lessons and Scriptural truths.
If you were born with the ability to change someone's perspective or emotions, never waste that gift. It is one of the most powerful gifts God can give - the ability to influence.

Shannon L. Alder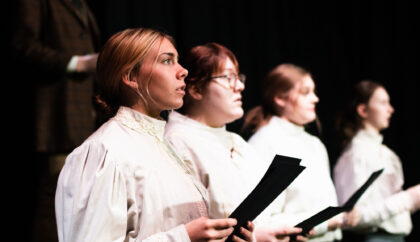 At the high school level, Siouxland Christian's theater program affords students not only an opportunity to earn fine arts credits toward graduation, but a chance to utilize their God-given talents and abilities in an expressive manner that glorifies God. Our Theater program performances have energy, focus, and truth. Students practice the disciplines of self-awareness, empathy and healthy emotional expression.
At the Middle School level, studies in the theater arts begins and it is at that time they're introduced to the disciplines of self-awareness, empathy and healthy emotional expression. This program allows them the opportunity to explore the world through the eyes of another person physically and emotionally. This experience serves to expand their understanding of humanity and how God's love consistently and constantly works through people and circumstances.