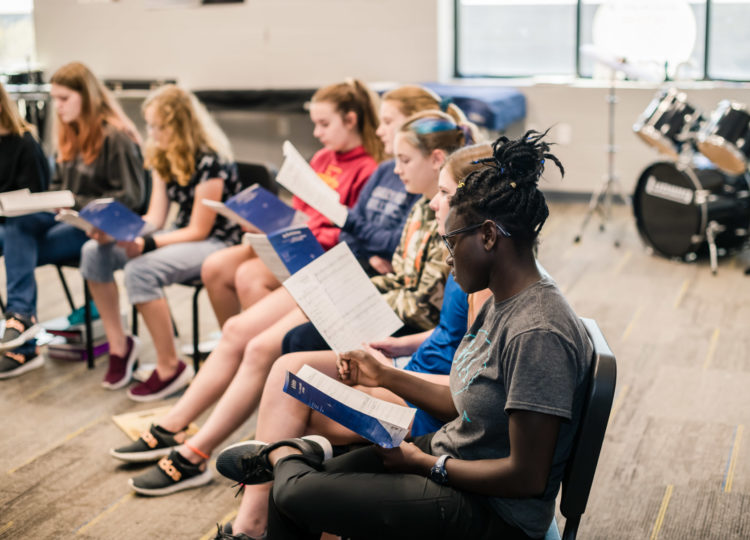 The Bible is replete with examples of praising the Lord in song, a natural way to express the overflow of our hearts with our mouths (Luke 6:45). At Siouxland Christian School, such ability is encouraged, fostered, and taught, not only as a means of making beautiful music/tone, but most importantly, in order to praise our Father in heaven. Nowhere is this more evident than in our high school choir.
High school students are able to participate in choir all four years, earning fine arts credits toward graduation. Solo, group, and whole choir singing are all taught and utilized. Students sing at school-wide winter and spring performances as well as honor choir, nursing homes, and other events held at venues such as the Sioux City Convention Center (Good News Spectacular), Convoy of Hope, and Morningside College.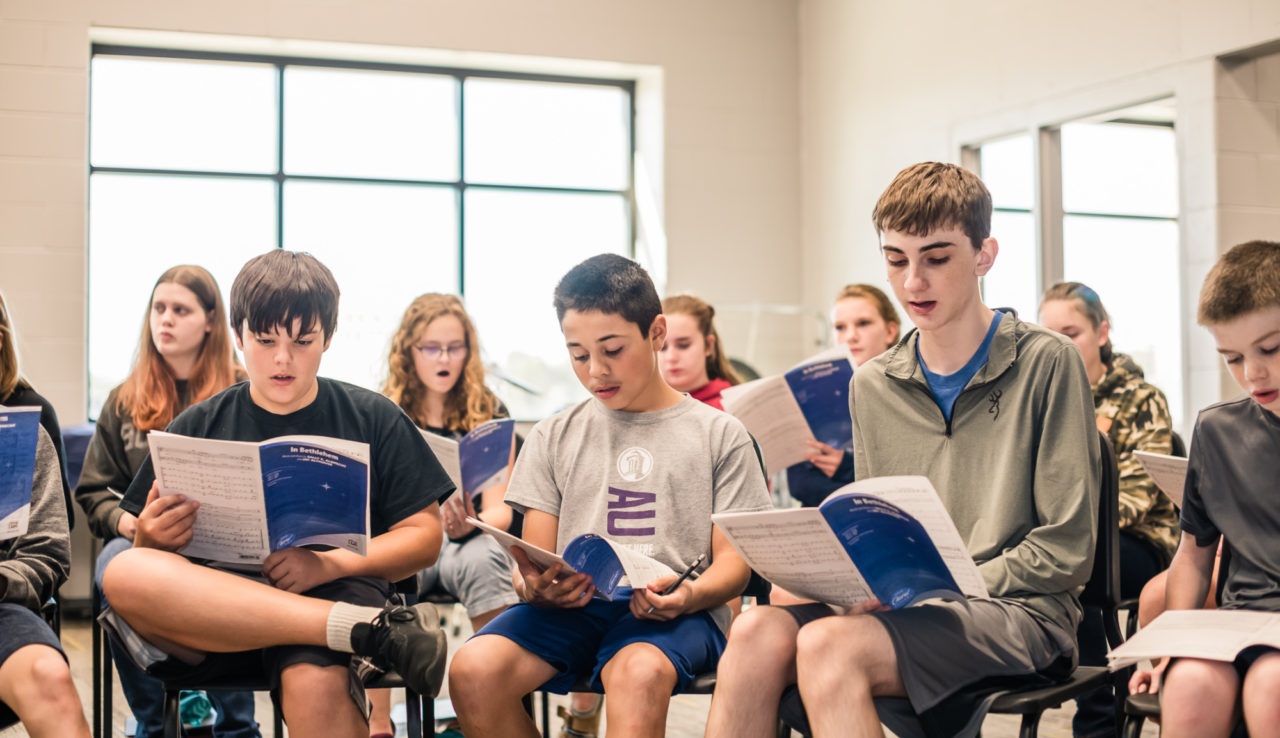 Though Siouxland Christian students begin singing and performing in the elementary grades, singing in particular becomes a focus in junior high. Sometimes thought of as an awkward age, all junior high students participate in choir, learning individual and group harmony and teamwork, and having the chance to determine whether they are gifted and simply enjoy singing. As such, the junior high choir is an excellent springboard to high school choir for those who wish to continue developing vocally. What a way to practice excellence, have fun, and express the overflow of our hearts with our mouths in a way that praises and glorifies the One who created us.