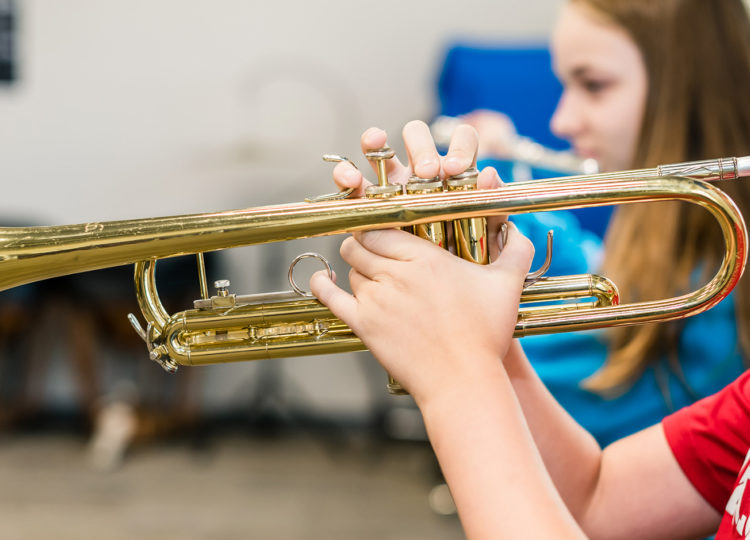 Expressing Creativity
Fine Arts
Glorifying God Through Creativity
Created in the image of God, it is no wonder that we are creative beings. Siouxland Christian School's performing arts program helps students understand the value of creativity with regard to the human experience and the importance of the arts in praising and glorifying God. We encourage students to develop their God-given gifts vocally, instrumentally, and theatrically.
"In the beginning, God created…"

Genesis 1:1
Setting Students up for Success
The performing arts are not only for student enrichment at Siouxland Christian, but they are also a key component of our overall curriculum offerings. Beginning in preschool, students have the opportunity to explore their God-given talents. We believe addressing students' individual differences, interests, and talent levels through the fine arts gives them confidence in all areas of their lives and sets them up for future success.
Fine arts at Siouxland Christian:
Music begins in preschool
Band begins in 4th grade
Choir begins in junior high
Theater begins in 6th school