The "heart" of Siouxland Christian
Chapel & Eagle Small Group
Chapel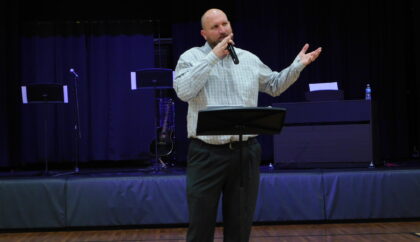 The purpose of chapel is to raise the spiritual temperature of our 6-12 grade students to encourage them to surrender their lives fully to Christ and grow in their relationship with Him and others. During our weekly large group gathering, students will authentically worship God through hearing relevant, Biblical teaching, singing with our student-led worship team and interacting one time per month from a guest worship leader. Testimonies of God's work are shared and current topics are discussed and processed with a Christian, Biblical worldview. Our hope is that students will be impacted and impact others for Jesus.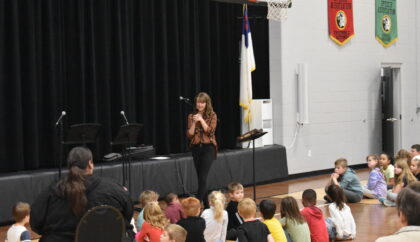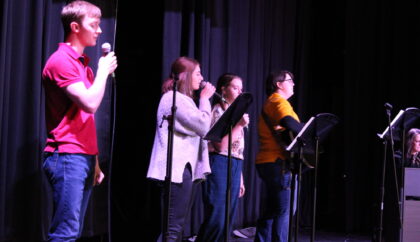 Now you are the body of Christ, and each one of you is a part of it.

1 Corinthians 12:27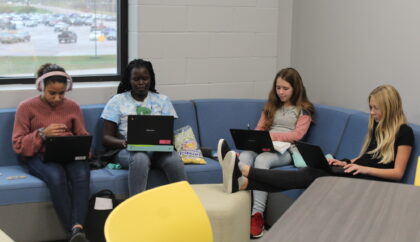 Eagle Small Groups
At SCS we offer a unique approach to student small groups. Each and every day students are able to meet for over a half hour to reorient themselves. This becomes a student's launching pad for both their social and spiritual life at SCS. Our small group programming offers:

Individualized Academic coaching.
Weekly service opportunities with an emphasis on blessing our neighbors.
Grade specific curriculum that facilitates small group conversation focusing on Spirituality, Identity, Choices, Life, Purpose and Faith.
A time to bond as a group. Small groups are also a time of stress relief where students can eat and pray together. A needed respite to aid in the navigation of our rigorous academic program.
Our mission as an SCS community for small groups is to pursue mentoring relationships with each and every student that walks through the doors of our school so that each student is known well by at least one adult on campus. We model the care for our students that Christ shows each of us, so that we can be a guide for our students as they grow in stature, wisdom, and favor with God and each other.
Eagle Small Groups 2021