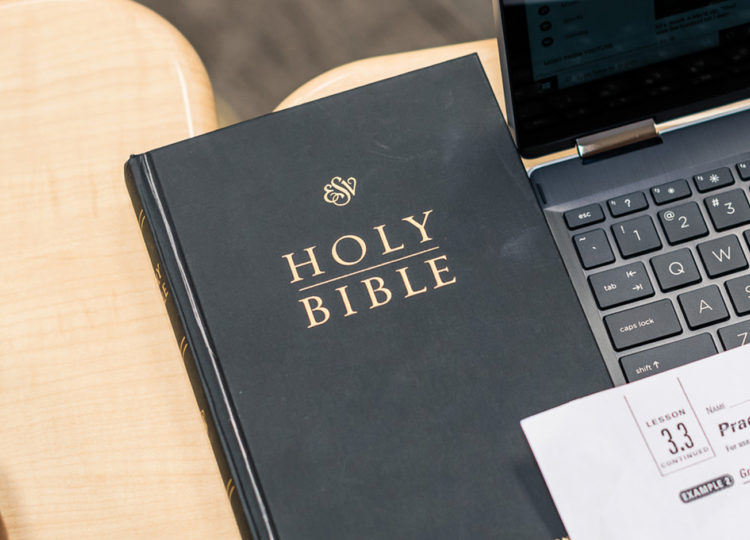 A Strong Foundation
Faith & Service
Spiritual Growth
Spiritual growth at Siouxland Christian School is more than reciting the books of the Bible, memorizing verses, and giving the right answer. It is helping students realize and celebrate God's presence and work in their own lives and the lives of those around them. After all, our entire reason for existing is Jesus. From an early age, our students are given the opportunity to help others near and far through volunteer opportunities.
For you were called to freedom, brothers. Only do not use your freedom as an opportunity for the flesh, but through love serve one another.

Galatians 5:13
Providing a Strong Foundation
In providing a strong foundation through biblically-integrated academic courses, formalized Bible classes, worship opportunities in chapel, an annual mission trip, and purposeful community service, it is Siouxland Christian School's intent to see students come to know and grow in Jesus.
This happens in different ways, and at different timing. God's grace is a vital component in encouraging and helping students to make their faith their own and to actively impact the environment around them for Jesus Christ. Character and integrity are not merely derived from knowing about Jesus, but having a personal relationship with Him.
Siouxland Christian School's Tenents of Faith