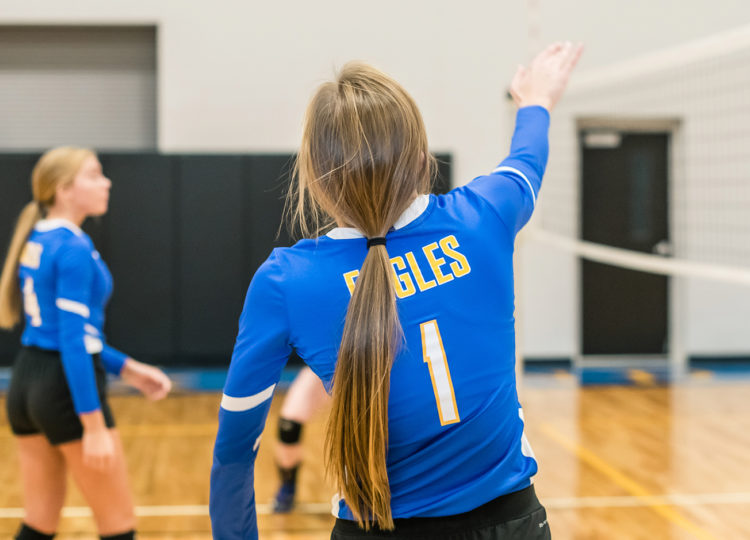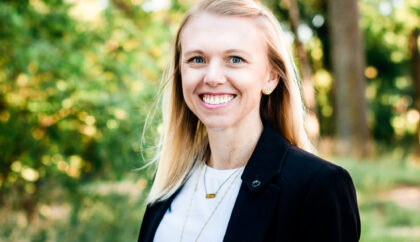 Meet Our Athletic Director
Alex Scandrett is excited for the opportunity to serve as the Athletics Director at Siouxland Chritian. Prior to this role, Mrs. Scandrett served in the learning center with junior high and high school students. Mrs. Scandrett graduated from Iowa State University with a degree in Physical Education and Health, and has prior experience teaching both subjects. The Scandrett family is delighted to be at Siouxland Christian! Their two daughters, Parker and Kolby, and son, Sampson, are excited to be Siouxland Christian Eagles!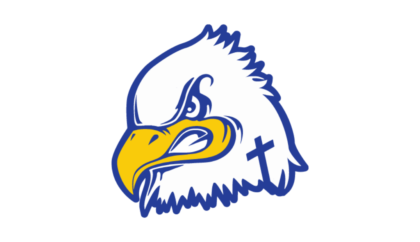 "Do you not know that those who run in a race all run, but one receives the prize. Run in such a way to obtain it."

1 Corinthians 9:24
Building Character and Glorifying God
We believe athletics are an important training ground for interested students in both an individual and a team construct. Eagle athletes train, practice, and compete hard. They glorify God by maximizing their gifts and potential while handling both success and failure in a manner that lets the light of Christ shine.
Siouxland Christian Sports
Students are able to participate in Siouxland Christian-sanctioned sports in grades 7th-12th. We offer a variety of sports including:
Volleyball
Cross Country
Football
Boys Basketball
Girls Basketball
Archery
Track
Golf
Cheerleading
Softball
Baseball
Club Soccer
Our school is a part of IGHSAU (Iowa Girls High School Athletic Union) and IAHSAA (Iowa High School Athletic Association). Students can find the activities they feel passionate about and grow their God-given talents through supportive, top-notch coaches.

We also partner with youth sports organizations. For more information about specific opportunities, contact Athletic Director, Alex Scandrett. We have opportunities with club teams: Arena Sports, United Sports Academy, The Siouxland Y, SYA, City of Sioux City, and more. We additionally partner with Upward Bound in order to provide our elementary students an opportunity to participate in non-Siouxland Christian-sanctioned sports.
2021-2022 SCS Athletic Handbook
Required for all athletes
Physical Form
Required for all athletes
Concussion Form
Required for all athletes
Event Calendar
Find the most up-to-date schedule for Siouxland Christian on each sport's page. We will update with any changes as we become aware of them. If you have any questions, please contact us.
Our Sponsors
Thank you to all of the businesses that support our student-athletes throughout the year. We greatly appreciate your generosity. If you would like to become a sponsor, please contact us.