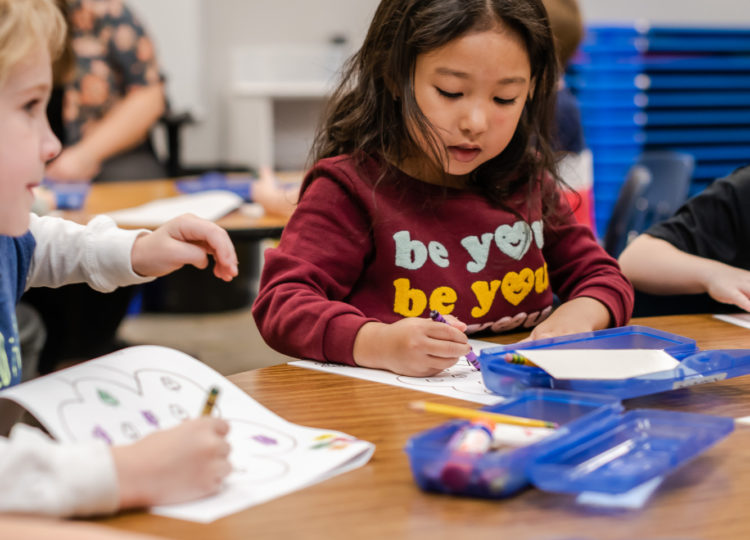 The path to success begins here
Siouxland Christian Preschool
A strong early foundation for learning is key to academic success in the future. Our advanced, full-day program is designed not only to promote kindergarten readiness but to enable children to become enthusiastic learners for life. We also offer a 1/2 day option as a convenience. We develop a love of learning in the following areas:

Spiritual Development: Through a comprehensive Bible curriculum including stories and worship your children are able to discover God's world.
Social/Emotional Development: Through large group, small group, and individual activities, your children are able to foster Christ-like behavior towards others in the form of interaction, cooperation, achievement, and the beginnings of David-Jonathan type relationships.
Physical Development: Instruction in PE, art, and music are taught by certified teachers who are experts in these content areas, your children are engaging in and developing a variety of gross and fine motor skills.
Cognitive Development: Through a variety of classroom instruction and activities, your children will develop abilities in the area of critical thinking skills, active engagement in problem solving, curious and purposeful inquiry and questioning, and use of words to describe their ideas, observations, and feelings.
Language Development: Through engaging in developmentally appropriate activities such as letter recognition and phonetic awareness in a literacy rich environment, your children will get a substantial head-start in English language development.
STEM Emphasis: By utilizing a team teaching model, in addition to advanced math and language curriculum, your students will be engaged and enthralled by instruction and activities in science and math.
Our preschool program serves children ages 3, 4, and 5. School hours are 8:00 AM – 3:00 PM. We offer before and after school care beginning at 7:30 AM and after school care from 3:00 PM - 5:30 PM to meet the needs of our families. Families are encouraged to partner with the preschool teachers to ensure each child has an exceptional experience. We know from experience that a strong relationship between parents and teachers adds value to your child's learning experience.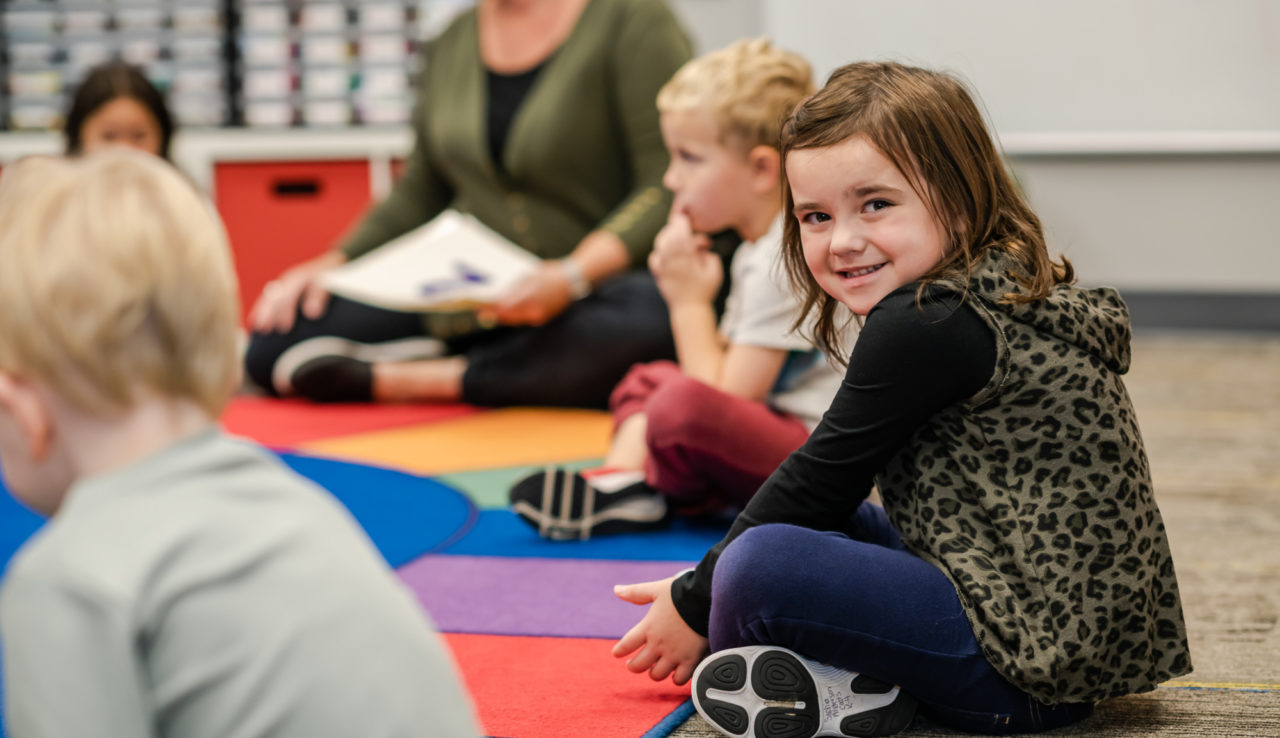 Play is the highest form of research.

Albert Einstein
Children who are ready for our preschool will have mastered the following:
AGES 3
Children must be 3 by September 15th and toilet trained (able to use the restrooms without adult assistance, no pull-ups)
AGES 4
Children must be 4 by September 15th and toilet trained (able to use the restroom without adult assistance, no pull-ups)

Student Arrival and Dismissal Times
Student Arrival & Dismissal
Early Drop-Off 7:30 a.m.
Class Begins 8:00 a.m.
½ Day Pick-Up Noon
School Day Ends 3:00 p.m.
Late Pick-Up 5:30 p.m.