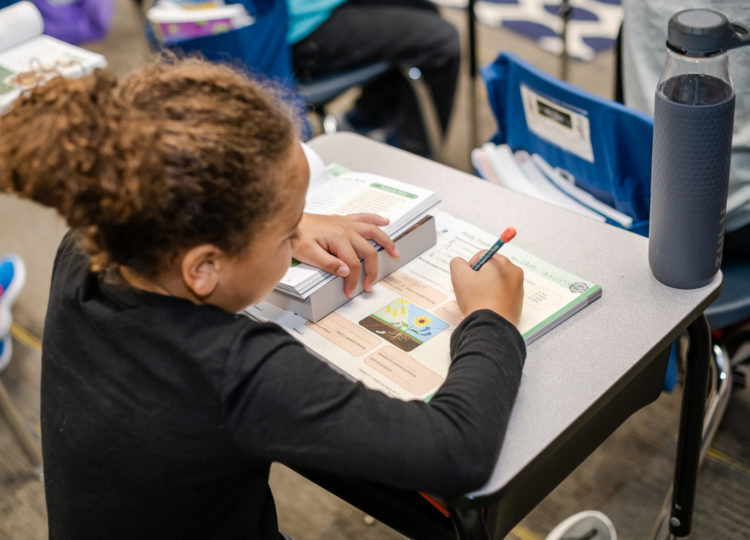 Diversity & Excellence
Academics
Academic Excellence in a Christ-Centered Environment
Siouxland Christian School is known for our ability to provide academic excellence to our diverse student body. From students' first day of preschool to their last day of 12th-grade, our compassionate staff challenges and supports our students to achieve to the best of their ability.
"Train up a child in the way he should go, and when he is old he will not depart from it."

Proverbs 22:6
Benefits
Parents choose to enroll their children at Siouxland Christian because of our many academic benefits that prepare them for their future, including career counseling. This results in developing students who are not only "college-ready," but students who are "college-successful" during their high school years. Many Siouxland Christian students even earn associate degrees alongside their high school diplomas.
Siouxland Christan Benefits
Outstanding staff
Small class sizes
Personalized attention & programming
Flexible grouping
Challenging curriculum saturated in a biblical worldview
Testing
As with all comprehensive schools, Siouxland Christian students participate in formative (homework, class discussion, quizzes) and summative (tests, final exams, projects) assessments on a regular basis. Below is a complete list of testing for our student body.
Interested in Learning More?
We invite you to schedule a visit to get a full tour of our campus, discuss the admissions process, and ask any questions you may have.
Plan a Visit