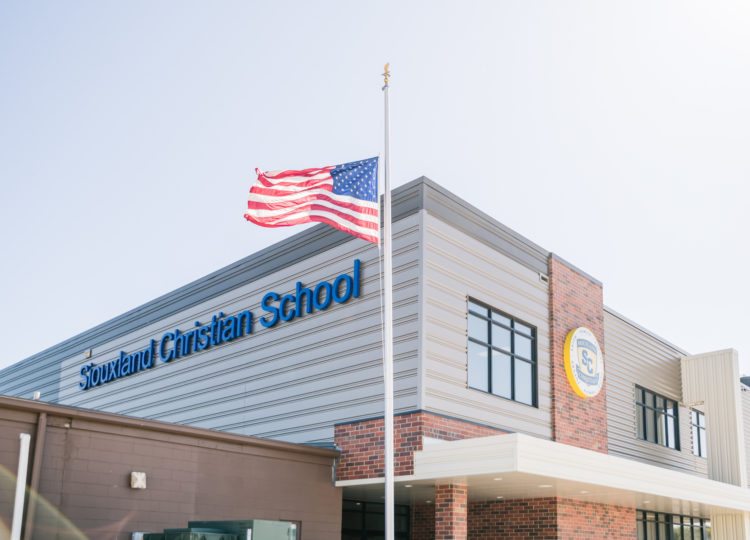 This is our 64th year of offering academic excellence in a Christ-centered environment to the Siouxland community. However now, perhaps more than ever, I'm convinced that something special is happening on our campus.
Our teachers believe in our students and teach in a way that not only fosters their love for learning but mentors them towards a Christ-centered life. This is the most committed and caring staff I have ever worked with. This is not a job; it is a calling and a mission.

Each day, I see students collaborating, writing critically, solving problems, asking important questions and creating new ideas. I witness them praying together, studying the Word together, serving one another and living in community.
We are moving forward into a new season of expanding academic offerings, raising achievement, and pursuing an active faith walk. Students understand that God has created them for a great purpose in this world and they are rising to that calling.
From my perspective as a long-time educator, the experience at Siouxland Christian School is not only unique, it is exceptional.
Siouxland Christian School is more than a school, it's a community that's shaping our students in exciting and life-changing ways. Don't dismiss these years, seize them. Let us partner with you in making them the best yet.
Yours in Christ,
Lindsay N. Laurich
Superintendent