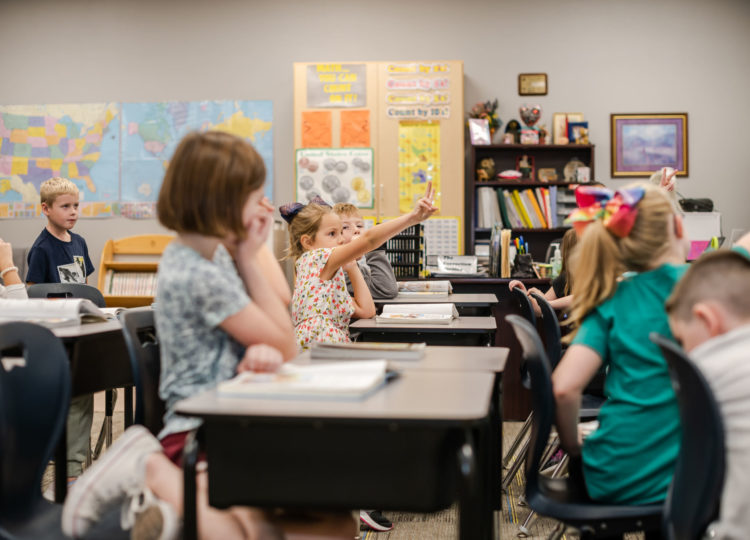 Ready to join a dynamic community of passionate educators?
Career Opportunities
At Siouxland Christian School we believe that Christian education is not just a job but a calling. Our staff is comprised of individuals who are passionate about modeling what it means to be a modern day Christ follower. If you're interested in applying, simply click on the button below the Open Positions to download the SCS Employment Application.
OPEN POSITIONS
Middle School Reading Teacher
Posted: 1/5/21

POSITION FILLED AS OF: 1/10/21

High School English Teacher

Posted: 1/5/21

Siouxland Christian is seeking an individual passionate about implementing high academic standards, along with integrating their love of Christ into their daily teaching. This individual will be responsible for collaborating in our secondary English team while teaching, but not limited to: American Literature, British Literature, English 9, and English 10.


Job Requirements
- Possess as strong Christian faith with a solid knowledge of the Bible, growing personal relationship with Jesus Christ, and demonstrate a character of integrity.
- Demonstrate an interest in literacy, along with writing instruction and clear pedagogical understanding of how to teach in these areas effectively.
- Comfort and openness to learning and implementing school management software and other online teaching tools such as Google Classroom and Google Suite.
- Valid Iowa teaching license (or ability to obtain licensure) is required; prior teaching experience is preferred.
- Education Requirements Iowa teaching license (or ability to obtain licensure) is required; prior teaching experience is preferred.
Preschool Administrator
Posted: 1/8/21
To be successful as a Preschool Administrator, you should possess excellent interpersonal and communication skills as well as love for children. You should uphold the vision and mission of the Preschool with pride and ensure that the Preschool meets the standard expected at Siouxland Christian School. Ultimately, a top-notch Preschool Administrator will determine the needs of the Preschool, work to grow and enhance the program, protect the health and safety of children, work closely with the Administrative Team, report to the School Board, and most of all instill the love of Christ in the hearts of our Preschool students.

Preschool Administrator Requirements
We are actively seeking a qualified Preschool Administrator who will oversee the daily operations and administration of the Preschool. The candidate will be experienced in the field of Early Childhood Development and in Administration of an early childhood program.
The Preschool Administrator's responsibilities include recruitment of staff, overseeing property maintenance, marketing and communication, financial management, and communication with all stakeholders. The candidate must have a State license or can attain a license.

In addition, we are seeking the following:
- Master's Degree in Administration and/or Curriculum and Instruction
- Early Childhood Endorsement
- Early Childhood teaching experience
- Administrative Experience
- Strong leadership and administrative skills
- Excellent communication and organizational skills
- Adhere to the expectations of a 12-month contract at SCS
- Love for children and passion for teaching.

Preschool Administrator Responsibilities:
- Oversee the daily operations of the Preschool.
- Hire and manage staff in collaboration with the SCS Administrative Team.
- Create policies and develop curricula which conform to the state requirements.
- Lead professional development for all staff.
- Communicate with prospective families and lead admission efforts.
- Ensure that the property is well-maintained.
- Manage financial transactions and prepare budgets.
- Maintain the program website, social media and all communication activities.
- Pursue accreditation and other assurances.