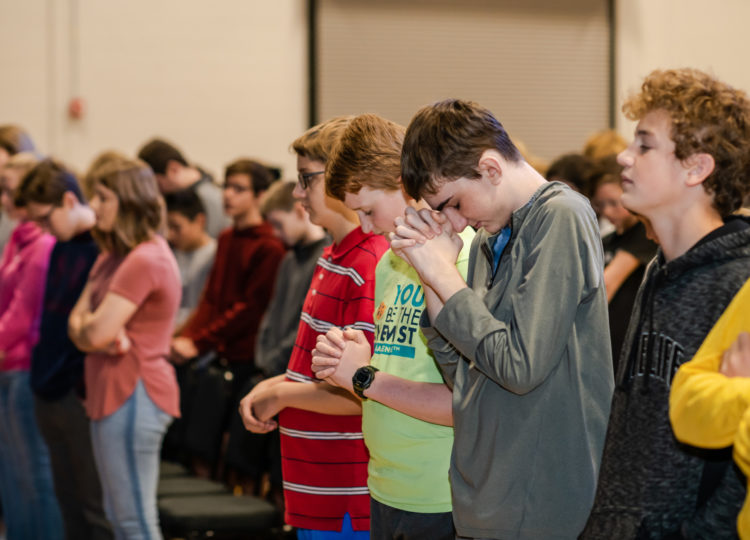 Siouxland Christian School
About Us
Christ-Centered Environment
Siouxland Christian School is the only comprehensive, non-denominational Christian school in the tri-state area. We provide academic excellence in a Christ-centered environment for students in pre-school, grades K-5, grades 6-8, and grades 9-12. Our staff acknowledges their call to Christian education and their roles as educators by helping students grow academically, artistically, and spiritually.

OUR MISSION STATEMENT

A Christ-centered learning environment delivering academic excellence while equipping students to lead and serve.
"We pride ourselves in offering a Christ-centered family-oriented environment where our children can be "trained in the way they should go, so that when they were old, they will not depart." Proverbs 22:6
Spiritual Growth
Our student population covers a diverse background in regards to denomination, biblical literacy, and spiritual maturity. Helping students realize and celebrate His presence and work in their own lives, and the lives of those around them is our primary goal when it comes to spiritual growth.
Grow With Us
Our entire reason for existing is through Jesus. It is Siouxland Christian School's intent to see students come to know and grow in Jesus.
We provide students with a strong spiritual foundation through:
Biblically-integrated academic courses
Formalized Bible classes
Worship opportunities in chapel
Annual mission trip
"But in your hearts revere Christ as Lord. Always be prepared to give an answer to everyone who asks you to give the reason for the hope that you have. But do this with gentleness and respect, keeping a clear conscience so that those who speak maliciously against your good behavior in Christ may be ashamed of their slander."

1 Peter 3:15-16